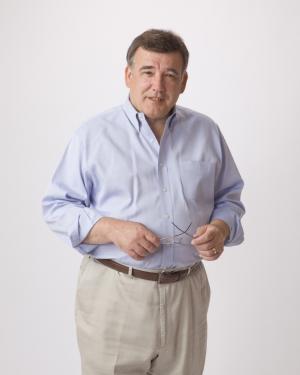 With more than three decades of leadership at the local, state, regional, national, and international level, Senate President Pro Tempore Marc R. Pacheco has made a lifetime commitment to public service and public administration. A senior member of the Senate leadership team, Senator Pacheco has led initiatives to spur economic growth and innovation, to develop collaborations for regional economic development, to champion economic justice for veterans, women, seniors, and minorities, and to support public education from pre-kindergarten to higher education. The partnerships he has created have helped increase civic engagement, empower working families, and strengthen global ties.
Marc Pacheco has spent his career serving Southeastern Massachusetts in various roles as School Committee Chair, a municipal department head, the Budget Director and Chief of Staff to the Mayor of the City of Taunton, State Representative for the Third Bristol District, as well as State Senator for the First Plymouth and Bristol District, which has included the communities of Halifax, Lakeville, Mattapoisett, Rehoboth, Rochester, and Seekonk, and presently includes Berkley, Bridgewater, Carver, Dighton, Marion, Middleborough, Raynham, Taunton, and Wareham. Beyond his district constituents, Senator Pacheco has been honored to represent all Commonwealth residents in various leadership positions, including his roles as Chair of the Senate Committee on Post Audit and Oversight, Senate Chair of the Joint Committee on Environment, Natural Resources and Agriculture, Senate Chair of the Joint Committee on Health Care, among others. He also has served on the Senate Ways and Means Committee for 14 years and currently sits on the Senate Committee on Personnel and Administration, He is a member of the Joint Committee on Telecommunictions, Energy and utilities and he is the Founding Chair of the Senate standing Committee on Global Warming and Climate Change. In this role he continues to play a major role in the States clean energy future.. Through each of these responsibilities, Senator Pacheco has led staff on legislative research and communications, handled personnel and administration issues, and helped manage multimillion and multibillion dollar budgets.
He has been appointed to various regional and national level positions, including his most recent appointment as Senate delegate to the New England Board of Higher Education by Governor Charles Baker. The U.S. Secretary of Commerce appointed him to serve on the New England District Export Council, now the Massachusetts District Export Council, under Presidents Bill Clinton, George W. Bush, and Barack Obama, and Senator Pacheco received a U.S. Diplomatic Medal for Peace and Commerce in honor of his work as chairman. President Clinton also appointed Senator Pacheco to serve a six-year term on the James Madison Memorial Fellowship Foundation's Board of Trustees, while the Federal Housing Finance Board chose Pacheco to serve as an appointive director of the Federal Home Loan Bank of Boston, where he served on its audit committee
The highest-ranking elected official of Portuguese descent in Massachusetts, Senator Pacheco has a record of expanding commerce through trade missions, cultural exchanges, and diplomacy, and he has been honored by foreign governments for his efforts. A 1993 recipient of Bridgewater Sate College's Distinguished Service Award, Senator Pacheco most recently was conferred the "Grand Decoration of Honor in Gold with Star" for bilateral relations and services to the Republic of Austria from the Federal President of the Republic of Austria, Heinz Fischer. He was also awarded the "Commander of the Order of Prince Henry the Navigator," the highest honor a civilian can receive from the Portuguese government. His work with Portuguese-Americans, in support of the nation of East Timor's fight for independence, was praised by Nobel Prize winner and former President of East Timor Jose Ramos-Horta, who called Senator Pacheco a "Schindler of East Timor." He also received the Saint Olga medal from the region of Pskov, Russia for his humanitarian efforts.
Senator Pacheco has led efforts to bring international delegations to Southeastern Massachusetts, but also has fostered partnerships between local, state, and regional stakeholders, public and private, to facilitate growth in the region. Among his many legislative initiatives, Marc Pacheco was integral to the expansion of Myles Standish Industrial Park, the creation of the Business Park at Myles Standish, and the authorization for its life sciences education and training center. He played a leadership role in the granting of university status to Massachusetts state colleges and in the creation of the state's first public law school at UMass Dartmouth. Senator Pacheco spearheaded the effort to expand Massasoit Community College in Middleboro and is committed to securing a permanent Bristol Community College location in Taunton. He provided legislative support for Bridgewater State University's Dana Mohler-Faria Science and Mathematics Center and leveraged operational funding for the university's John Joseph Moakley Center for Technological Applications; in addition, he has consistently supported capital bond authorizations for investments in K-12 schools and public higher education institutions across the Commonwealth. Senator Pacheco championed the $2.2 billion energy and environmental bond, which authorizes investments in state parks and recreational areas, along with a proposed Eastern Regional Center for Urban Sustainability to be housed at Bristol County Agricultural High School.
Senator Pacheco also has advocated for economic revitalization and government reforms that eliminate waste, fraud, and abuse. He was author and chief sponsor of the landmark Taxpayers Protection Act (the "Pacheco Law"), which requires accountability and standards in privatization of public services in Massachusetts and serves as a national model for other states. A founding co-chair of the Southeastern Massachusetts Legislative Caucus, he also established the Senator's Business and Economic Advisory Council in order to ensure engagement between local leaders in the private sector, academia, labor, and the chambers of commerce within Southeastern Massachusetts. Senator Pacheco also served as chief Senate sponsor and co-author of initiatives to increase the state's minimum wage.
He was author of the Global Warming Solutions Act, which helped establish Massachusetts as the number one state in the nation for energy and environmental leadership and caught the eye of leaders around the world. Consequently, he contributed to two books, "Communicating Sustainability," and "Sustainable Entrepreneurship: Business Success Through Sustainability," and has published several reports related to these issues. Senator Pacheco has served as adjunct faculty at Suffolk University and gives guest lectures on Massachusetts' politics and environmental leadership at higher education institutions such as Harvard University, Bridgewater State University, various campuses of the University of Massachusetts, and others.
Throughout his career, from his role as president of his freshman class in the Massachusetts State House of Representatives, to his service today as the President Pro Tempore of the Massachusetts State Senate, Senator Pacheco has served his community, state, and country with honor and devotion.
Growing up, Pacheco went through the Taunton schools and went on to the University of Massachusetts Stockbridge School of Agriculture where he got an Associate's degree in Agronomy. While working full time, Pacheco got his undergraduate degree in Human Services at New Hampshire College (Southern New Hampshire University). He continued on and recieved his Master's degree in Public Administration at Suffolk University. A product of a working class family, born in the City of Taunton, where he still resides with his wife Barbara Sylvia Pacheco and their lovable Carine Terrier, Duffy.